Video Dispatches: ALPHABET CITY, GEMINI, EuroSleaze and More
Video Dispatches is a regular column covering recent home video releases.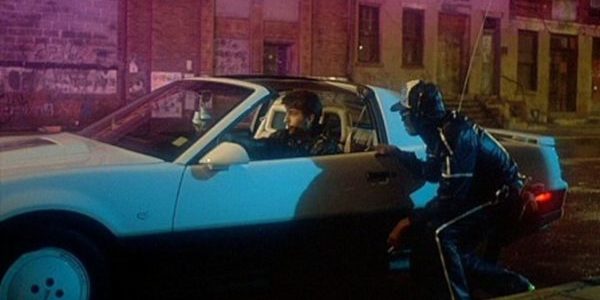 Alphabet City (1984) – Fun City Editions
Fun City Editions (FCE) is a new boutique label working under Vinegar Syndrome that purports to be "focused on reissues of maverick repertory cinema and music that can best be described as works that exist 'outside of their time.'" Well, if Alphabet City, an up-all-night neo-noir no-wave neon and rain-drenched New York City flick, is any indication of what's we can continue to expect from FCE, there is plenty of reason for excitement.

Amos Poe's film, which follows a drug dealer with a heart of gold try to save his family and flee mobsters, hits from the opening frames. And over the following 85 minutes, while we watch Vincent Spano's drug dealer bomb around a pre-gentrified New York City, Poe matches the neon city vibes of Abel Ferrara's China Girl while imbuing the rough edges of the master's early for-hire works with the pathos and urgency of his more mature stuff. It's truly a special film FCE have dug up for the standard gorgeous transfer work Vinegar Syndrome is known for.
The disc features a brief, but nice video essay that discusses the film's visual reference points. There's also a fun introduction and interview with Spano, who tells some fun stories, and a highly recommended commentary track with Poe and writer Luc Sante, where, among other tidbits, it's revealed that cinematographer Oliver Wood's work on this film would get him hired on Miami Vice. It's not hard to see why.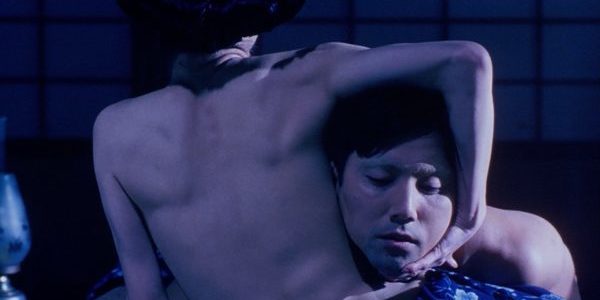 Gemini (1999) – Mondo Macabre
While Arrow recently released a deluxe box set collecting many films by Shinya Tsukamoto, one of the films left out of the box was Gemini, one of the filmmaker's best films. So, it's great news that Mondo Macabre has picked up the pieces and released this beautiful HD transfer.

Gemini is one of the rare films where nearly every single shot is stunning, so full of plasticky colors and careful compositions of late-19th Century Japanese interiors. This film is also rare within Tsukamoto's catalogue, at least until that point, being a period piece in a rural setting that forefronts the class issues that lie behind the surface in his usual soulless, contemporary Tokyo. It's an incredibly acted and truly maniacal text that showcases strengths not seen in his most popular films.

Monodo Macabre's disc includes a 17-minute video diary making-of and 20-minute behind-the-scenes featurette with peeks into Tsukamoto's direction and on-the-fly interviews from some actors talking about the director's control of the film or about being in costume. There's also a supplement of footage from the 56th Venice Film Festival in 1999. Like the making-ofs, this isn't revelatory and is more focused on just travelling along with the crew and getting some of their thoughts about what it's like attending the festival.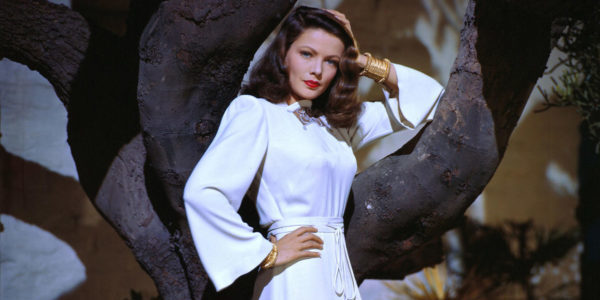 Leave Her to Heaven (1945) – Criterion
John M. Stahl's mid-forties noir melodrama, adapted from a popular novel of the same name, follows a mysteriously obsessive wife (the always brilliant and beautiful Gene Tierney) who will do anything to horde the attention of her new husband (Cornel Wilde).

The film is shot in Technicolor and might be one of the three best looking films to ever use it. Tierney's madness slowly bubbles under the soft bouquet of light that suggests a happy life. While it may take a second viewing to resolve my feelings about the courtroom drama that wraps up the film's last 20 or 30 minutes, Leave Her to Heaven is a stunning and unusual film and I wish this hi-def treatment on so many other Technicolor films as well.
While the disc might look a bit slim on the surface (relative to Criterion standards), the main supplement, a 25-minute video on the film by historian Imogen Sara Smith is quite significant. She compares Stahl to Mikio Naruse, brings up the technicolor process, discusses Tierney's performance, and gives a brief overview of the film noir movement and Leave Her to Heaven's place within it — the portrayal of spiritual sickness in places of post-war comfort. She also usefully deconstructs the distinct differences between Stahl and Douglas Sirk, who not only also worked in melodrama mode but also went on to remake three of Stahl's films, including Magnificent Obsession, which Criterion included in their release of Sirk's film.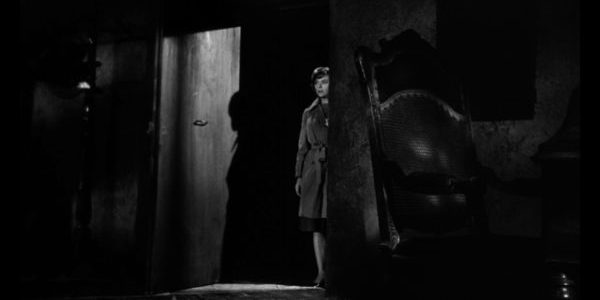 Werewolf in a Girls' Dormitory (1961) – Severin
Werewolf in a Girls' Dormitory, otherwise known as Lycanthropus, an early sixties monster movie from director Paolo Heusch, is an atmospheric, fun whodunnit horror film about a mysterious science teacher newly arrived at an all-girls school that recently received lovely treatment from the folks at Severin.
Perhaps the most interesting credit on the film is writer Ernesto Gastaldi, who would go on to write many of the most famous Italian genre pictures of the 70s, including most of Sergio Martino's best films. Severin has included an interview with him, which is filled with trivia of Italian cinema of the years preceding and following Heusch's film.
They also included a really fun commentary track from Curt Lowens, an actor in the film, and film writer/historian David Del Valle. The two have odd chemistry, being two men of drastically different ages and vantage points on the film, but it works. While Del Valle is filled with interesting actor and production insights, he mostly cedes the floor to Lowens, who takes a trip down memory lane. It makes for an unpredictable time.
Also included are a photo-comic reproduction booklet and a CD of Armando Trovajoli's score. I don't think Heusch could have asked for more.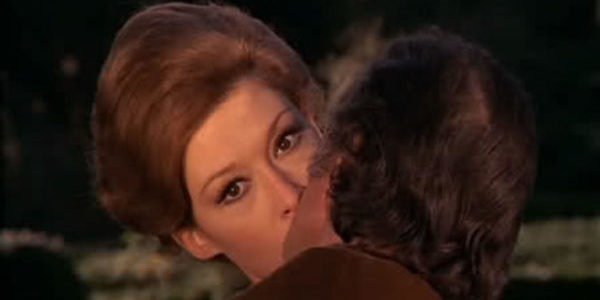 Byleth (1972) – Severin
Leopoldo Savona's 1972 Eurosleaze eroti-horror flick Byleth, about the reunion of a brother and sister (with the former in love with the latter) is labeled as a shocker, and no doubt it was and has been to many. However, it's appropriate that this is released by Severin, given their consistent releases of Jess Franco films, because that's how I would approach Byleth. It's on the same wavelength, even if it doesn't have some of the attributes that make Franco films so singularly his.
Savona isn't well known — he's no doubt best known as the co-director of a film more often attributed to Mario Bava, Knives of the Avenger — and some of his films have seemingly been lost to time or stuck in someone's closet somewhere awaiting his release from obscurity. While I don't think Byleth will do such a thing, despite being a pleasant way to spend 83 minutes of your time, this film definitely made me want to seek out as many of the dozen or so Spaghetti Westerns he made in the preceding years.
Severin's disc doesn't contain any special features. Usually, when a company that specializes with useful supplements puts out a bare-bones release, I assume the title alone was a hassle to get from reel to disc. I would have loved a commentary track from some Eurosleaze experts, but that said, I would still recommend this to the genre's fans.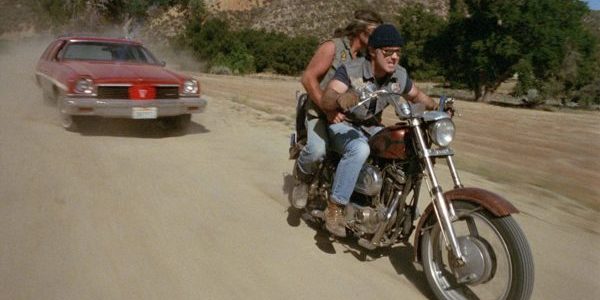 Hell Riders (1984) – Vinegar Syndrome
James Bryan's little-seen Hell Riders, recently released from Vinegar Syndrome, is a raucous, trashy and non-stop romp in the Nevada desert with a still-gorgeous Adam West and a devilish group of bikers bent on ruining a small town they happen upon.
The tone is fun and silly — not a lot of outright jokes, although there are some gags that really land — but the somewhat aimless narrative lends itself to being better described as a hangout flick. Besides consistently delivering unbelievable transfers of marginalia, Vinegar Syndrome is better than any label at surfacing films best experienced with friends at the end of a long Friday night, and Hell Riders is their latest addition. The release is surely good news to those that have come to love Bryan's Lady Street Fighter and Don't Go in the Woods.
The disc includes a 15-minute interview with Bryan, who has a very detailed memory of the film's pre-production and filming. Among many other things, he recalls West as a pleasant presence who was happy to be employed and able to maintain his health insurance.
Does content like this matter to you?
---
Become a Member and support film journalism. Unlock access to all of Film Inquiry`s great articles. Join a community of like-minded readers who are passionate about cinema – get access to our private members Network, give back to independent filmmakers, and more.