Top 10 World's Most Amazing Luxury Resorts
The world is luxurious, the world is fun. Finding the best luxury resort for a perfect holiday is no easy task, however. There are so many to choose from, so many to take into consideration. Sometimes it all can seem a bit overwhelming. Fortunately for you, we're here to give you some incredible suggestions. You really can't go wrong with either of these incredible resorts, as they were all designed with comfort, luxury, and fine taste in mind. Whether you're looking to spend some time in Europe, Asia, or America, the following list definitely includes something to your liking. Make sure to check your bank account before booking, however. These are also some of the most expensive resorts in the world, but as we always say: luxury comes at a cost, and there's nothing wrong with that.
10. São Lourenço Do Barrocal (Portugal).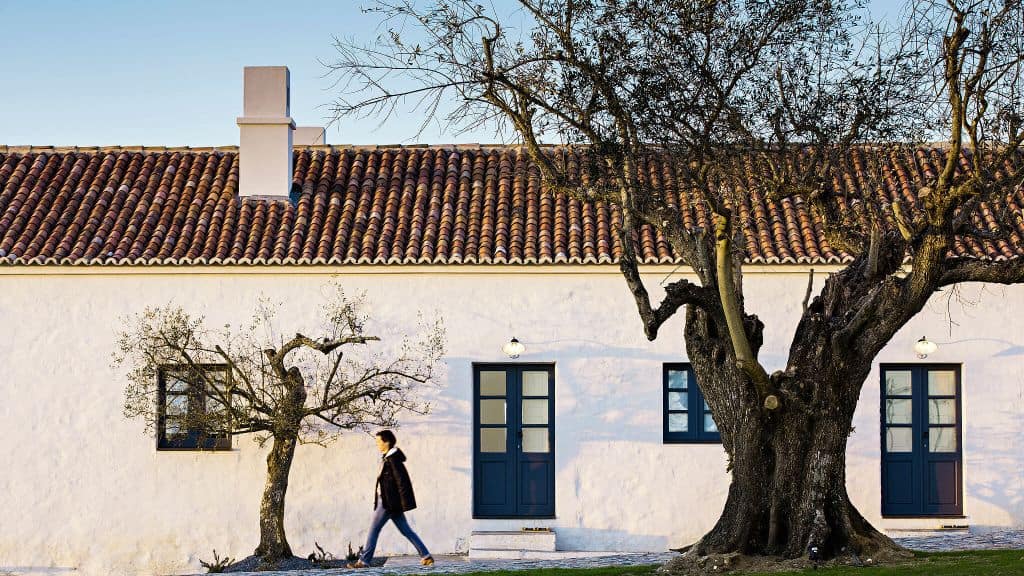 Day-to-day activities can get tedious, but we put up with them because we know that we'll be able to go on vacation sooner or later. However, choosing that perfect vacation spot can be challenging, especially if you're planning a trip to Europe. Today we're going to suggest a stop in Portugal, in the foothills of medieval Monsaraz, to be precise. That's where you'll find São Lourenço Do Barrocal, a luxurious yet unpretentious retreat that rests on a picturesque estate. The estate in question has been under the management of the same family for about 200 years, which means that it boasts an incredible historic heritage. Heritage aside, São Lourenço Do Barrocal will meet all of your expectations when it comes to comfort and wellness.
Since we're talking about a resort in the countryside, you won't be disturbed y noise and commotion. However, you'll be able to relax, take in the sights, learn about the local customs, and sample some very fine wines. There's an environmentally conscious farm shop on-site, as well as an outdoor pool and the Susanne Kaufmann spa. Dining-wise, the local restaurant serves mouth-watering dishes prepared using local ingredients.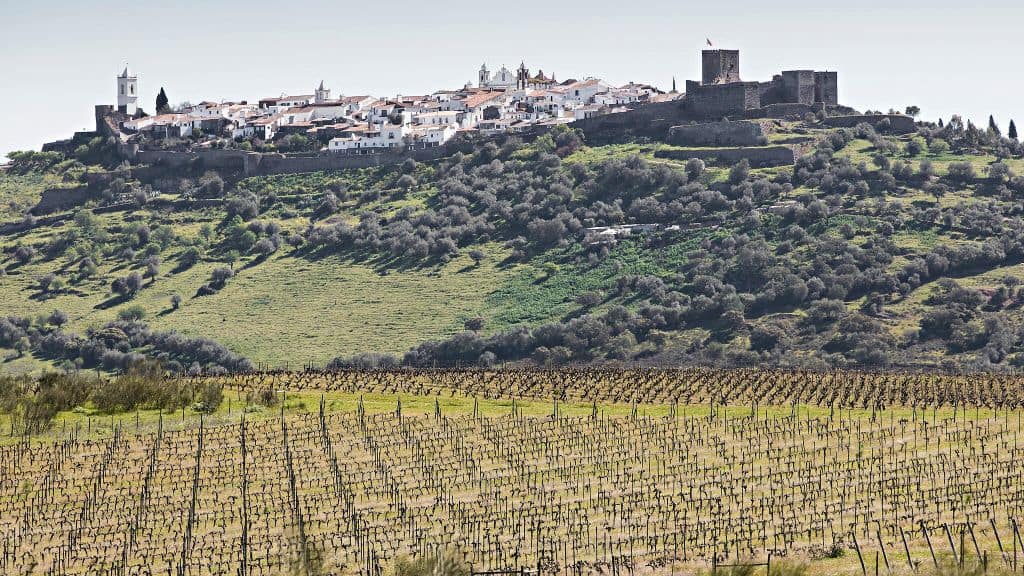 Those of you who are passionate or at least curious about horses will definitely want to give horseback riding a try. There are eight horses available for this activity, each eager to show you around the estate. Accommodation-wise, São Lourenço Do Barrocal offers a selection of 40 rooms complemented by a few cottages and suites. The decor elements give off a rustic vibe, which goes perfectly with the choice of materials and finishes. Inside, you'll find terracotta floors, whitewashed walls, comfortable beds, and classic furnishings.
For pricing, availability, and reservations, feel free to visit the retreat's own website!
9. Dreamy andBeyond Kichwa Tembo Camp (Kenya).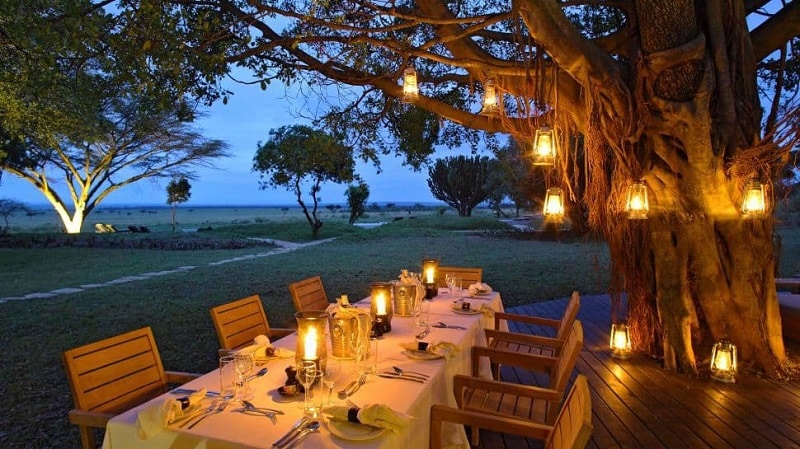 Set your sights on Kenya for your next holiday? We understand. After all, being situated on the coast of the Indian Ocean, this country is one of the world's top destinations, especially among those who want to enjoy the unique perks nature has to offer. Boasting a rather unusual name, andBeyond Kichwa Tembo Camp offers a blend of natural beauty, man-made luxuries, and superb colonial design, all of which come together to create memorable moments.
Big game safaris are one of the resort's main highlights, but we shouldn't forget about the retreat's environmentally-conscious principles, which will surely appeal to most guests. The luxurious amenities that we mentioned before include an outdoor swimming pool, a spa, a gymnasium, and an on-site restaurant. Accommodation-wise, you'll be treated to your own lavish tent. A typical morning at andBeyond Kichwa Tembo Camp includes a delicious coffee, a healthy breakfast, and a trip to your favorite safari spots in an open 4×4 vehicle. Come nighttime, you'll be able to savor mouth-watering dishes on a china-and-silver-laid table, under the stars.
andBeyond is a lodge unlike no other. There are 12 classic tents to choose from, as well as 20 superior tents, and 8 superior view tents. Modern conveniences such as Wi-Fi are included, just in case you don't want to disconnect from the world completely. Other important highlights comprise a Safari Shop, an interactive kitchen, a vegetable garden, and a Tusker Bar.
It's also worth noting that children of all ages are welcome on site. Parents can opt-in for the WILDchild program at extra cost, and childminders are also available, should the need arise. The resort is located on the border of the Masai Mara, which is reachable via two scheduled flights per day. Once you get off the plane, you're just a 30-minute drive away from paradise.
8. Saffire Freycinet Eco-Resort (Australia).

It's true that some eco-resorts choose to forgo luxury in favor of a minimal environmental footprint, but others do manage to achieve a blend of comfort and eco-friendliness. One such resort is Saffire Freycinet – a corner of paradise located in Tasmania, Australia. Eco-tourism is gaining more ground as the years go by, and rightfully so, as more and more people are becoming concerned with humanity's impact on good old planet Earth. As for Saffire Freycinet, the resort boasts incredible sustainability, all in an effort to restore its surroundings after prolonged abuse.
To be more specific, the area used to serve as a caravan park and backpackers' accommodation. In time, the retreat's presence will likely reverse the damage, all while allowing its visitors to experience memorable vacations in one of Australia's most picturesque places.
Accommodations include 20 exquisite suites in the main building. The organic roof of this building reminds us of a bird in flight, and it was put together using curved Tasmanian wood. Moreover, large windows afford fantastic views of the nearby coast and low-lying brush. Other environmentally sustainable efforts comprise incredibly efficient hot water usage, natural cycle airflow systems, LED lighting, insulation, and double glazing.

During your stay, you'll be able to spend some time at the Spa or enjoy culinary delights at the local Palate Restaurant. The restaurant ensures multi-course degustation menus complemented by fabulous wines, to say nothing of the panoramic views that can undoubtedly enhance the experience. Saffire Freycinet has received quite a few accolades over the years, including the No.1 Luxury Hotel in Australia, and the No.1 Best Service in Australia.
7. Huma Island Resort & Spa (Philippines).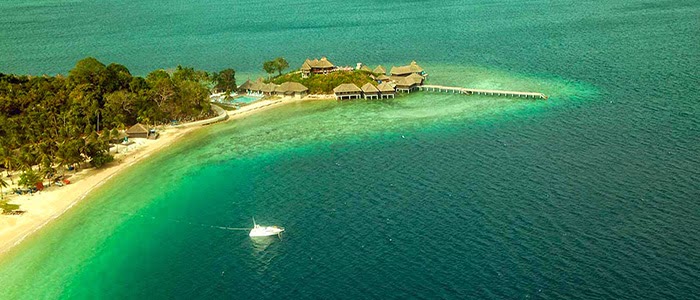 It's never really easy to choose a suitable holiday destination, especially when you have so many offers to pick from and so many things to see and to experience. However, if you're looking for endless sunbathing sessions under the clear blue sky, delicious cocktails with colorful umbrellas, and glistening blue waters to swim in, then you should definitely consider spending some time at a luxurious resort somewhere on a remote island.
The Huma Island Resort & Spa can be found on an island in the Philippines called Busuanga, and while it offers all of the aforementioned services and attractions, it also impresses with one of the world's most incredible diving sites. The underwater world that surrounds the island is filled with old Japanese shipwrecks and airplane remains, which now represent intricate parts of the ecosystem.
The abundance of marine life that inhabits the nearby waters is also staggering, which means that divers would always have something new to experience and admire each and every time they would decide to take a trip under the waves. Accommodations include no less than 81 beautifully decorated and lavishly appointed villas, many of which were built on stilts right on the surface of the water.
The amenities found inside include Jacuzzis and private bathtubs, not to mention the large beds and premium linens. Facilities at Huma Island Resort & Spa include a fitness center, a library, special rooms for children, and the sublime Ayurveda Spa, which boasts with glass floors that ensure exquisite views of the waters below. Is this Paradise on Earth or what?
6. Ser CasaSandra (Mexico).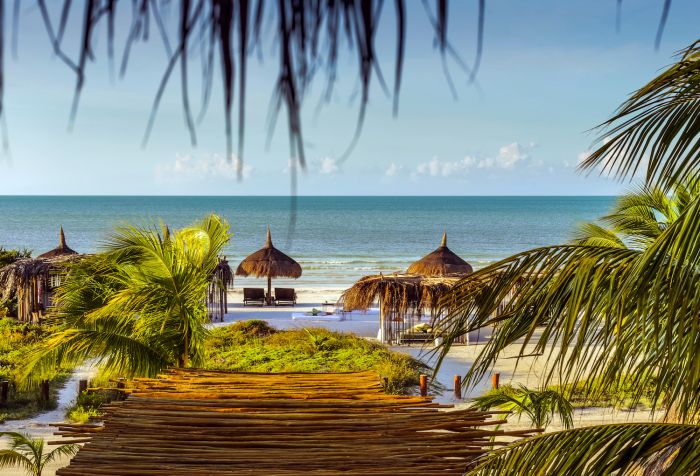 While Mexico might not be the first thing that comes to mind when you're thinking about a relaxing vacation, the truth is that this country boasts plenty of noteworthy tourist destinations. When it comes to luxury resorts, Tulum was once the destination of choice for many travelers, but now, many of them are looking at Isla Holbox in particular. Since this island has very little cars, it is a haven for people looking for a nearly unspoiled piece of Paradise.
You can arrive at Isla Holbox only by ferry boat or seaplane, and once you're there, you can forget about your day-to-day worries. Walking barefoot to and from the beach is a daily occurrence, but you can also enjoy snorkeling and cycling here. With pink flamingos dotting the surrounding landscape, this place is a fairytale come true, but you really have to see it in person in order to appreciate it fully.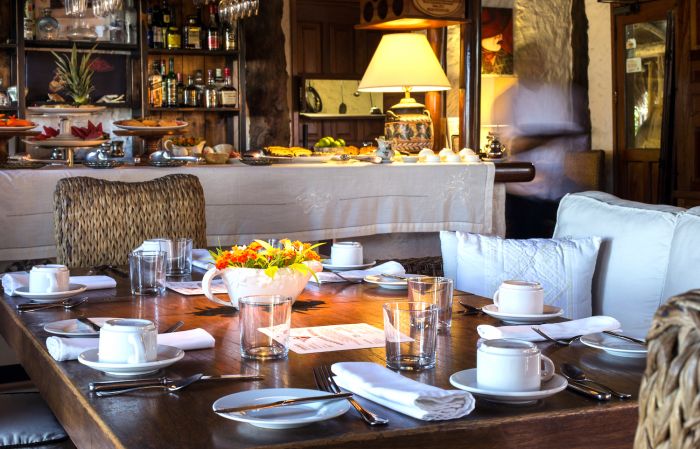 Ser CasaSandra offers 18 rooms and suites complemented by a private villa. While the rooms are beautifully decorated, they don't include TVs or telephones, which isn't necessarily a bad thing. Indeed, if you're looking to distance yourself from your daily worries, you should probably turn off your phone and stay away from screens in general. However, if you truly must, you do have Wi-Fi access. The Master Suite (or the Honeymoon Suite) is spacious and welcoming. It also flaunts the highest privacy level, which is always nice to have.
Dining-wise, Ser CasaSandra's restaurant, Esencia, is a true treat for the senses. Master chef Roberto Solis creates amazing dishes as part of his New Yucatan Cuisine program. To be more precise, he blends the Yucatan Peninsula and Mayan traditions with contemporary touches. The result is truly breathtaking.
5. Namale Resort & Spa (Fiji).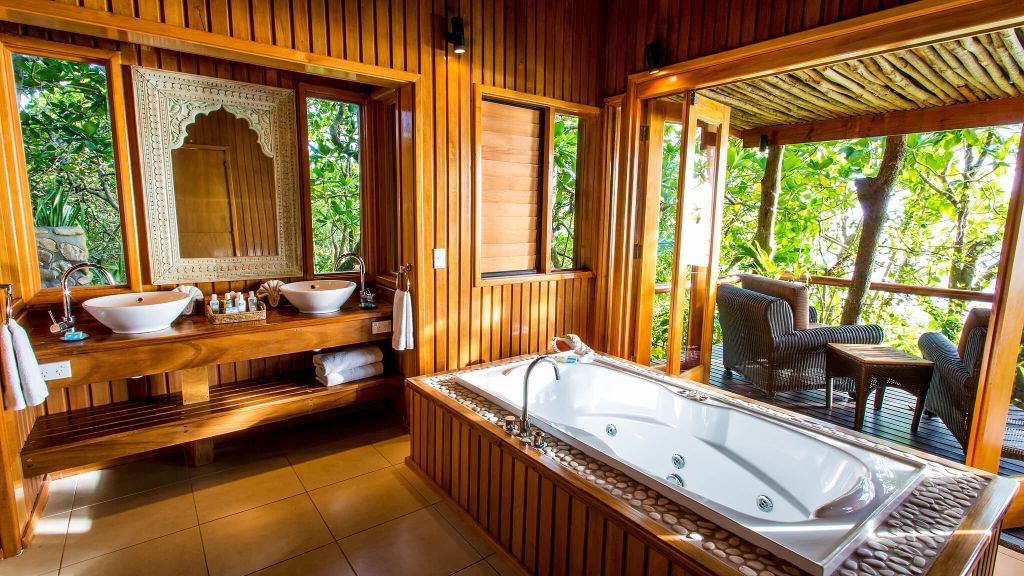 Vacations: it's what we're all looking forward to, whether we're dreaming of climbing up the tallest mountains, sunbathing at the beach, or just enjoying memorable moments of peace and serenity in the company of our loved ones. If Fiji is on your list of potential holiday destinations this year, we're here to suggest the exquisite Namale Resort & Spa – a paradisiacal place surrounded by turquoise waters, fine beaches, and volcanic rocks.
This adults-only boutique resort offers a plethora of activities, including horseback riding, relaxing at the spa, taking in the breathtaking sunsets with a cocktail in hand, or diving in the Koro Sea and admiring its many wonders. Those of you who are fans of golf will definitely be glad to know that the property includes a nine-hole golf course. When it comes to dining, however, the Namale Resort & Spa includes two luxurious restaurants that offer mouth-watering dishes prepared by expert chefs.
The establishment spreads over 525 acres, and it comprises 19 bures and villas equipped with high-end amenities such as air conditioning systems, and comfortable beds. For more information regarding this dreamy place, or if you just want to book a room in advance, feel free to visit the resort's own website right here.
4. Silky Oaks Lodge (Australia).
Australia is currently one of the most appreciated tourist destinations in the world. Whether you're looking for sunbathing, surfing, shopping, golfing, or fishing, you'll be able to find a resort that suits your needs with a simple search on the web. For example, the Silky Oaks Lodge in Queensland is a truly unique place to visit, as it is able to deliver an unparalleled connection with its surroundings.
Man-made luxury is fantastic, there's no doubt about it. However, mixing contemporary luxuries with a sublime natural ecosystem will always deliver the best results. Silky Oaks is located right on the edge of the Mossman Gorge in Australia's Daintree Rainforest. This makes it a perfect destination for those of you looking for peace and relaxation.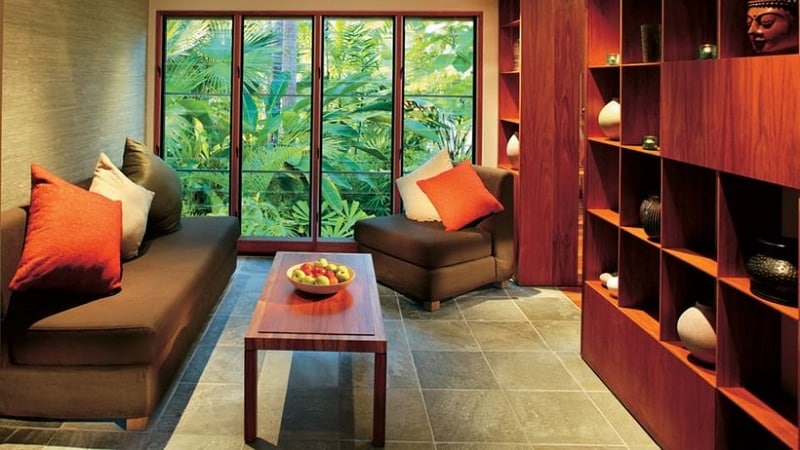 You won't find many shops and markets here. However, you will be able to admire the local wildlife in its natural habitat. This includes bandicoots, possums, and various lizard species. When it comes to accommodations, the resort offers two choices: Riverhouses and Treehouses. You can't go wrong with either, really, as both are able to deliver a comfortable and relaxing experience. As far as activities are concerned, they include swimming, mountain biking, rainforest walks, canoeing, and sunbathing. However, you could always just kick back in your hammock, cold drink in hand, while listening to the unique sounds of the rainforest.
3. Banyan Tree Chongqing Beibei (China).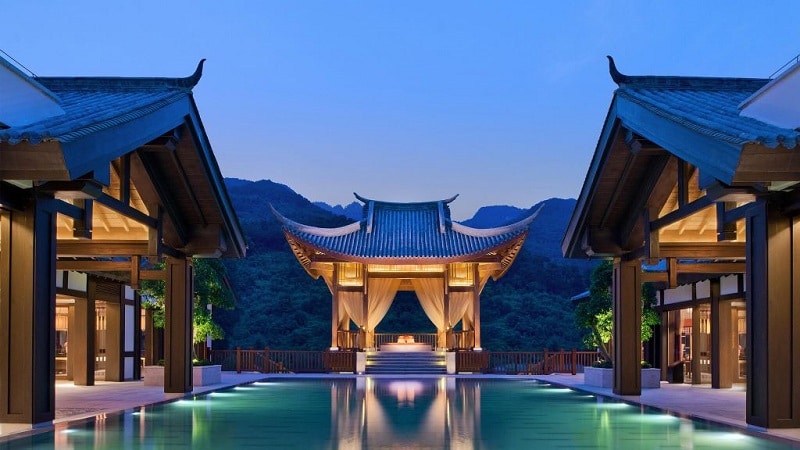 China is one of the most amazing countries in the world, and we're not just talking about its economy and productivity. Outside of its enormous cities, this place includes some of the most idyllic holiday destinations, some of which offer a perfect blend of luxury, natural beauty, and fantastic service. One such a place is Banyan Tree Chongqing Beibei – a fantastic resort that opened its doors for the first time in 2013.
In case you'd like to explore this picturesque corner of China, this resort will serve as a perfect base, as it is located near the Jinyun Mountain Natural Reserve. Breathtaking waterfalls, old temples, and tall peaks are all within grasp, but you could always spend your time within the retreat itself.
Accommodations include 96 rooms and suites tucked among lush foliage, each boasting unique Chinese decor elements as well as amenities such as natural hot spring pools. This place also offers access to curative waters from a very old spring, which can be enjoyed in the form of treatments at the local spa. You could always hit the resort's yoga studio in order to clear your mind, not to mention the on-site restaurants, which offer mouth-watering dishes based on Chinese and international recipes.
2. Milaidhoo Island (Maldives).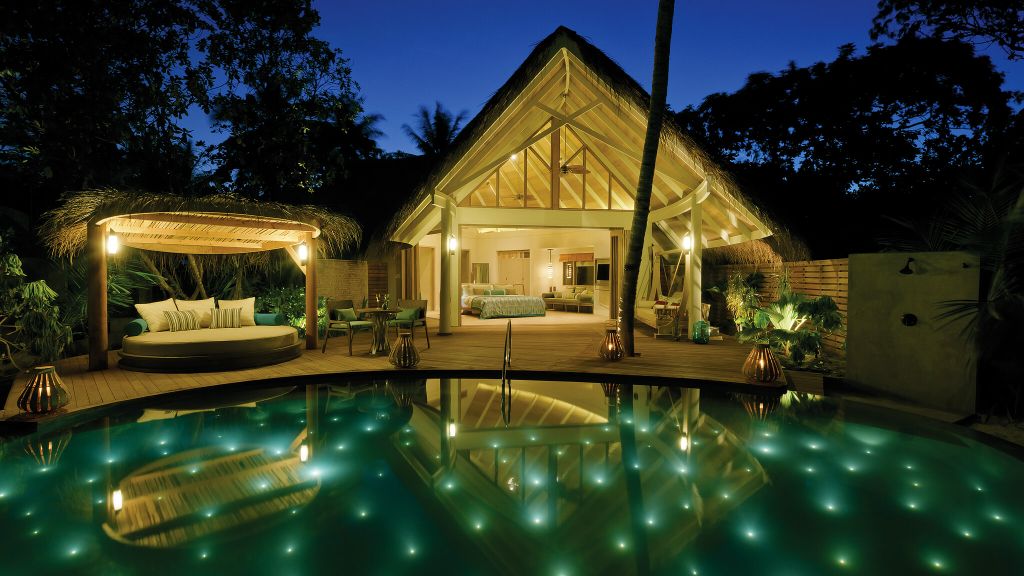 We've covered quite a few luxury travel destinations here on Luxefeed, and while it's clear that they're all mesmerizing, the ones concerning the Maldives are certainly in a league of their own. Today we're going to tell you a bit about Milaidhoo Island Maldives, which is synonymous with luxury, relaxation, and natural beauty. It is located within the Baa Atoll UNESCO World Biosphere, and it stands ready to impress with exquisitely blue waters, lush vegetation, fine sandy beaches, and lavish accommodations.
During your stay, you'll be able to engage in activities such as snorkeling, swimming, sunbathing, as well as visiting the nearby coral reef and experiencing its unique wonders. The accommodations that we mentioned before include no less than 50 land and over-water villas that boast bespoke art pieces, sun decks with private freshwater pools, and breathtaking views of the ocean.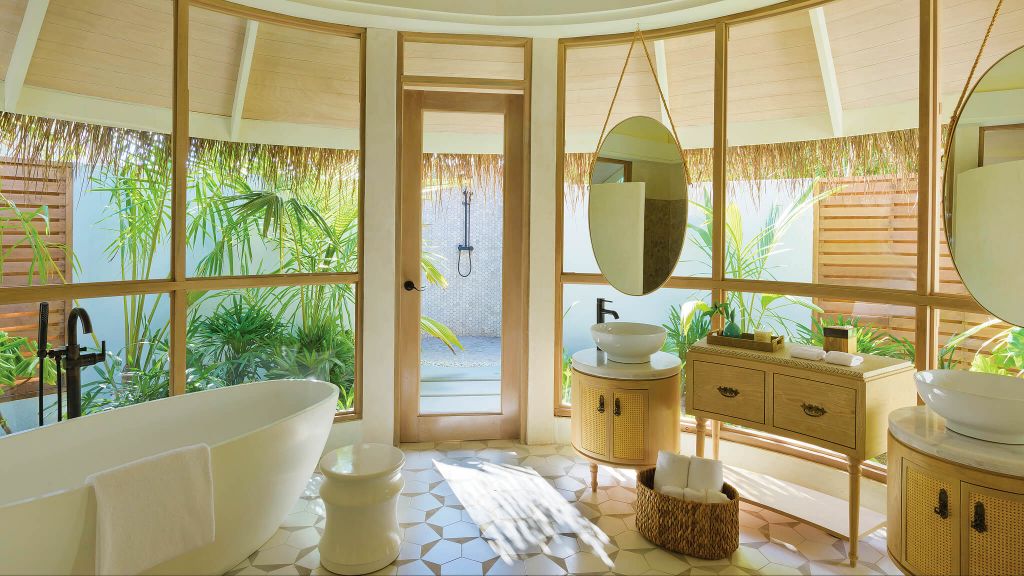 However, we should definitely mention the over-water spa at Milaidhoo Island Maldives, which tempts with refreshing treatments for the body and soul, as well as the complimentary yoga and meditation classes, which can be enjoyed at the resort's open-air over-water pavilion. Dining can be savored at one of the establishment's three restaurants, with the Signature Restaurant being the most prominent.
That's because it serves a mix of seafood, meat, and vegetarian specialties that can be shared with loved ones while taking in magnificent sunsets and ocean views. Fishing, diving, dolphin cruises, and spotting whale sharks or manta rays are just some of the resort's highlights.
1. Ritz-Carlton Laguna Niguel Resort (California, USA).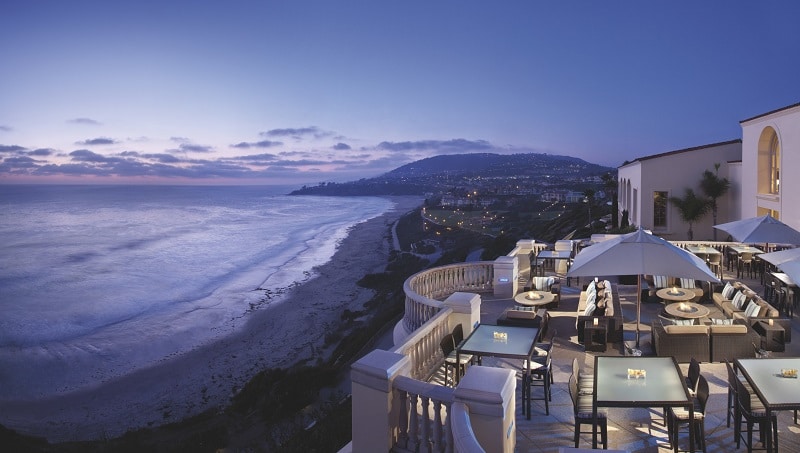 Looking for a dreamy place to spend your vacation at? You don't have to look far if you live in California, as this particular state is the proud home of one of the most luxurious hotels in the world: the Ritz-Carlton Laguna Niguel. Located in Orange County, on Dana Point, this stunning corner of paradise boasts an incredible mix of luxury and elegance that has the potential to impress royalty.
Accommodations include 396 luxurious rooms with high-end amenities and high-quality finishes that contribute to a comfortable and welcoming ambiance. I'm not exaggerating one bit when I say that you'll want for nothing during your stay here, and this only makes sense as I'm talking about a Ritz-Carlton establishment. Most rooms benefit from staggering views of the 150-foot laguna that acts as a home for this fine hotel, but the ENO and 180blu bars also afford the same gorgeous views.
Other available activities include 15 Ambassadors of the Environment eco-adventures led by professional naturalists. During these trips, you will be able to explore the laguna and its surroundings while learning about the local plant life and wildlife. As far as dining goes, the Raya pan-Latin restaurant led by Chef Richard Sandoval promises to deliver mouth-watering dishes based on sustainable seafood and local produce.
Have a look at the following images for a glimpse of what you can expect to experience at the Ritz-Carlton Laguna Niguel hotel.