Sub-Harmonic Production Tools : RootOne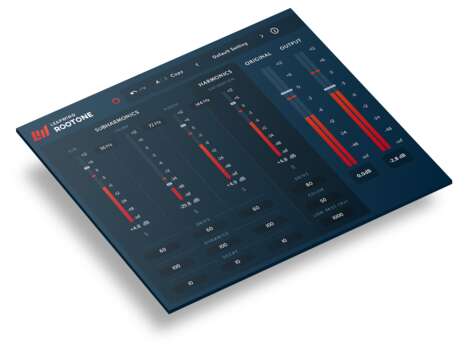 As the newest innovative product adopting Leapwing Audio's signature minimalist aesthetic, the RootOne plug-in is a unique digital sub-harmonic tool that helps generate and shape low-end bass audio frequencies. Designed for all users, RootOne's unique processes are modernly organized to enhance the workflow of any production setup.
Leapwing's RootOne plug-in mondernizes past analog products like the DBX Pro 120 to provide even greater control over the sub-harmonic frequencies, harmonics, and phase alignment of the sound. Built around the four-band processor, the user has access to crossover frequencies to fine tune the desired output. Its harmonic shaping capabilities shine through with options to adjust each frequency's dynamics, decay and drive, while the generator incorporates Leapwing's own analysis-synthesis algorithm to avoid phase misalignment for greater fidelity.
The RootOne plug-in is currently available for €199 on Leapwing Audio's company website.
Image Credit: Leapwing Audio