Smartphone-Powered Core Trainers : BoBob Balance Board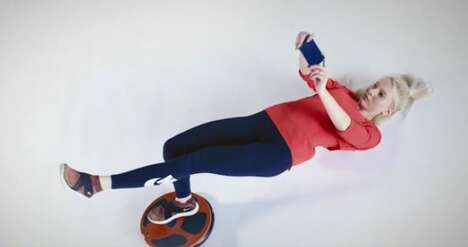 The BoBob Balance Board is a smartphone-powered workout solution for athletes and workout enthusiasts alike that will enable them to enjoy enhanced training from home or virtually anywhere. The system works in partnership with the user's smartphone to let them play games that will make their workout seem like less of a chore and more of an immersive activity to enjoy. Users can simply tilt on the board to move left to right, which will move their character in the game to avoid obstacles, collect rewards and more.
The BoBob Balance Board has a battery pack within that will provide up to 12 hours of use per charge, while LED and audio indicators will create a digitized training experience for athletes to enjoy.