Robotic Tattoo Artists : Impossible Tattoo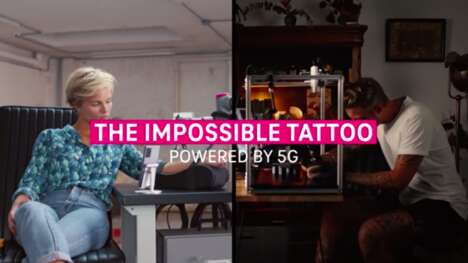 To show the potential of its 5G technology, T-Mobile Netherland created an ad campaign for The Impossible Tattoo, which shares the story of the "first ever remote tattoo placed successfully in real-time onto human skin." The campaign features a tattoo, a robotic arm, a 5G network and Dutch actress Stijn Fransenm, who was tattooed by an artist in a completely different location.
One of the advantages of 5G technology is that there's no delay in connection, meaning that there's a high degree of accuracy that can be offered, and the campaign demonstrates this by emphasizing the distance between the tattoo artist and the recipient.
This campaign is launching at a time when tattoo shops are reopening and bracing for the high demand for body art.
Image Credit: T-Mobile Netherland