Ng'eno to face Kanu disciplinary committee over divisive remarks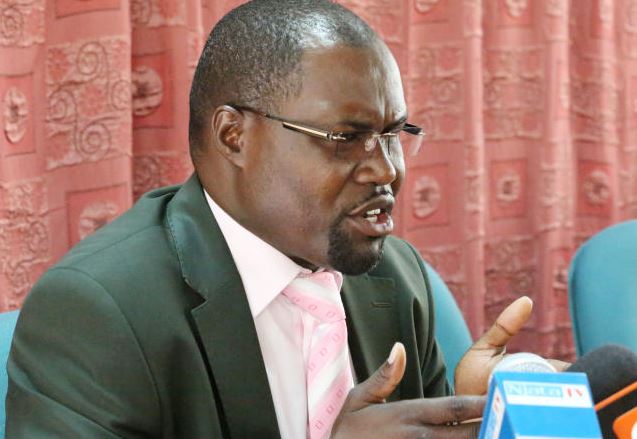 Emurua Dikirr MP Johana Ng'eno (pictured) will face Kanu party's disciplinary committee for allegedly breaching the code of conduct by using offensive and demeaning utterances.
Kanu Secretary-General Nick Salat yesterday said residents of Emurua Dikirr had given the party the go-ahead to proceed with disciplinary action against Mr Ng'eno.
Mr Salat, who was speaking at Kabarak where Baringo Senator Gideon Moi hosted a delegation of leaders from Narok County, said the three-hour meeting dealt with party matters especially at the grassroots level.
"The members have decided to take the necessary action to cut ties with Ng'eno. We will deliver our letter and Ng'eno will be required to appear before the party disciplinary committee after which appropriate action will be taken," he said.
Salat said that while members were in agreement with the decision to expel the MP, the party could not issue summons before first going to the ground to talk to his constituents.
"We wanted to consult the locals first. They have supported us and given us the go-ahead to take action against the MP. We are now moving ahead."
The MP, Salat added, would be accorded enough time to prepare his defense and answer to the charges that have been leveled against him.
Mogondo MCA Vincent Rotich said other issues addressed at the meeting included the fate of families who were evicted from the Maasai Mau Forest during the first and second phases of evictions.
Mr Rotich said they were pleased that Gideon had promised to take up the matter and help them seek redress.
Maasai Mau evictees chairman Bernard Sang said that while they supported environmental conservation, they also wanted the Government to address the issue of residents who were living in camps and by the roadside.
Sang also made it clear that Ng'eno's pronouncements had nothing to do with the community. "We apologise for the utterances made by the MP. We, however, wish to make it clear that what Ng'eno said were his own words and not ours."
The chairman said they would support Gideon's presidential bid, adding that he was the only leader who had visited and assisted them when they were being evicted.
Alice Maritim, a resident, said, "We are happy to have Senator Gideon. And just like his father, he has the heart to assist, an ear to listen and he is an honest leader. Truly, Mzee Moi lives on."
When he spoke, Gideon called on the warring communities in the region to co-exist peacefully and shun tribal clashes.
The Kanu chairman said he would engage the Government in finding a lasting solution to the issues raised by residents.
He reminded those present of the need to stick together and shun leaders preaching divisive politics. "Be united. Let no one incite you into engaging in unnecessary wars. People moved on and tribal clashes are a thing of the past. This the time to join hands and make Kenya great."