How KPL players and agents engineer way to dream clubs : The standard Sports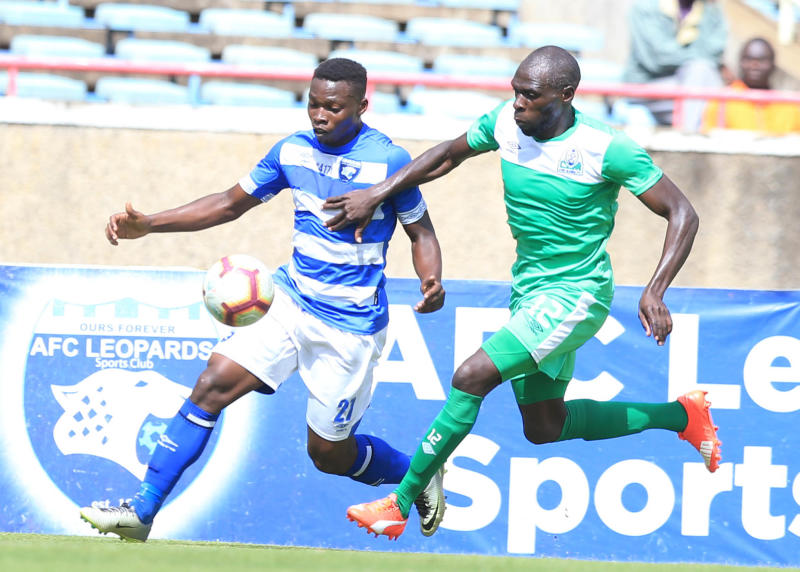 Football is like an art with players as the artists. The players literally have a move of each beat in the game on their sleeves.
And that's why whenever they want to leave a club, nobody can stand in their way; their mission can only be delayed but not stopped.  
In August 2013, current BBC pundit and former controversial Premier League (PL) star Robbie Savage revealed how footballers attempt to engineer a move from a club.
Savage listed a number of tactics employed by footballers around the world to engineer their transfers.
Just like in Europe, the methods may be deemed controversial but a couple of Kenyan Premier League (KPL) players have taken the tricks to another level.
Though the coronavirus pandemic has had unprecedented effects on the transfer's cash flow, it hasn't stopped players from finding new homes.
There have been a lot of activities since a 12-week transfer window was opened by the Football Kenya Federation (FKF) on August 10.
While most of the local players have moved on genuinely and on a mutual agreement with their parent clubs, a few of them have used dirty tricks to force their way out of clubs.
Let's take a look at some of the tactics used by most of KPL players in the recent past.
Juicy media stories
Players with the aid of their friends in media (journalists), who sometimes happen to be their agents, come up with stories linking them to another club. Such stories generate many reads, putting prospective suitors on high alert.
Interestingly, a good number of local players are being handled by journalists who use their platform to market the players and strike deals abroad (foreign countries).
"Sometimes, agents who tend to be journalists make it very hard for coaches to sign players. It has become a norm in Kenya as they package them for foreign market," complained a local coach who sought anonymity.
Bad influence
A few witty players will work so hard to find themselves in the bad books of the coach and club. These are seen as bad influence to the rest of the team. Well, no coach will want to see such players in his team hence release them to avoid further disruption.
For instance, former Thika United and Posta Rangers coach John Kamau claims a certain midfielder used to create unnecessary tension at the Thika-based side waiting for the technical bench to expel him.
"He is a good player, but most of the times he created unnecessary tension in the team waiting for me to expel him," Kamau recalls.
Some players go ahead to fight their teammates and even try to undermine the coach by communicating directly to either the club owner or the chair without his consent.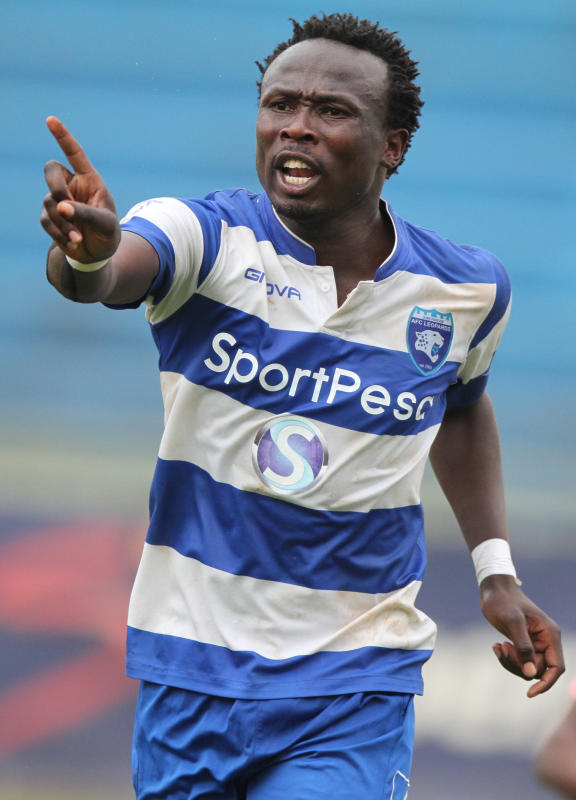 Contractual issues
Whenever KPL clubs fail to honour their contractual obligations, the players' best option has always been to hand in transfer requests or terminate their contracts.
This has become a norm in the financially stricken topflight league with record champions Gor Mahia and their perennial rivals AFC Leopards the major victims.
It is rare to see a transfer window ending without a player from the two clubs handing in a transfer request due to non-payment of salaries.
Last month, Kenyan international Joash Onyango ditched K'Ogalo for Tanzanian giants Simba SC owing to unpaid salaries just a few days after the duo of Fredrick Odhiambo and Boniface Omondi crossed over to moneybags Wazito.
Tanzanian goalkeeper David Mapigano, who signed a two-year deal with Azam, was the first player to terminate his contract with Gor Mahia over non-payment of salaries on August 6. Ugandan striker Juma Balinya also recently left the Green Army under the same circumstances.
AFC Leopards suffered the same fate in the last transfer window when the quartet of Whvyonne Isuza, Soter Kayumba, Tresor Ndikumana and Vincent Abamahoro terminated their contracts.
In 2014, Tusker defender Eugene Asike wrote to league organisers seeking his release letter from Sofapaka citing the club's failure to pay him his dues for several months.
Handing in a transfer appears to be the 'best' way for a player to conduct himself if he cannot resolve his differences with his current club.
Faking injury
Players will always use anything within their powers to achieve their target.
Some players go to the extent of faking an injury that not even team doctors will notice. Those who court injuries for long automatically find themselves out of their coach's plans for the future.
Feigning injury is probably the most popular way of a player letting a club know he isn't happy.
"I have witnessed most of these tricks in teams and the best thing to do is to advise these players because they are only fooling themselves," said former Gor Mahia/Mathare United winger Innocent Mutiso, who is also a presidential running in the upcoming FKF elections.
Experienced tactician Twahir Muhiddin added: "In most cases, disgruntled players have faked injuries to seek their releases. I've witnessed a number of them in my coaching career."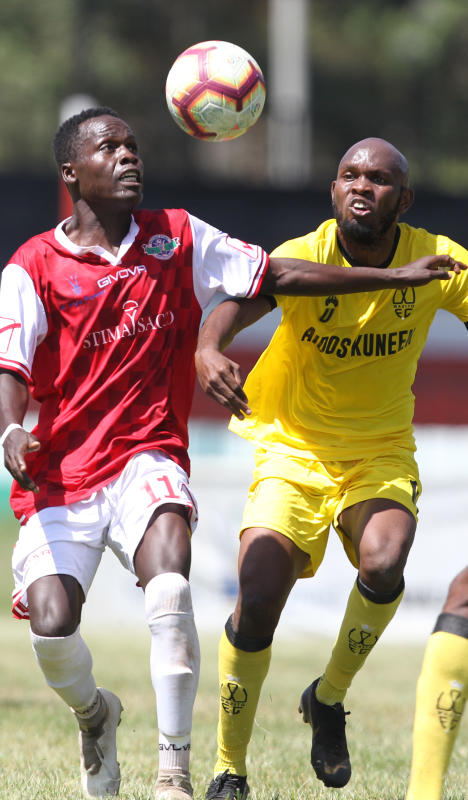 I am not in the mood to train/play
Many want-away KPL players, for some reason, fail to train regularly. Others just 'disappear' from training camp to engage in other clandestine activities like clubbing.
AFC Leopards and Gor Mahia players have perfected the art of boycotting training and sometimes threatened not to honour matches due to unpaid salaries and allowances. And after a series of go slows, at the end of the season, most players have either ditched the clubs or refused to renew contracts.
Can't get along
Some players cannot just get along with their teammates. They will be seen sulking, sometimes intentionally avoiding talking with the rest of the team. Well, a divided house can never stand. A wise coach will not hesitate to sell such players to save the rest of the team.
Sofapaka striker Kepha Aswani was accused of this technique during his days at Thika United. Going AWOL had seemingly became Aswani's trend as the former AFC Leopards striker 'disappeared' from training camp a couple of times during John Kamau's reign at the Milkmen.
"This has always been his (Aswani) behaviour. I have worked with him and I know. With too much off the field issues, you can't plan with him and with such kind of players in the team, you are bound to struggle.
"But this time round, we are not going to entertain it. I don't know if he will continue being our player," Kamau told Standard Sports in 2013 when Aswani disappeared after Thika's 3-2 defeat to Sofapaka.
There is also that group of players who disappear at the end of the month and resurface in training after their salary is over. Some players even don't celebrate with their teammates when a goal is scored.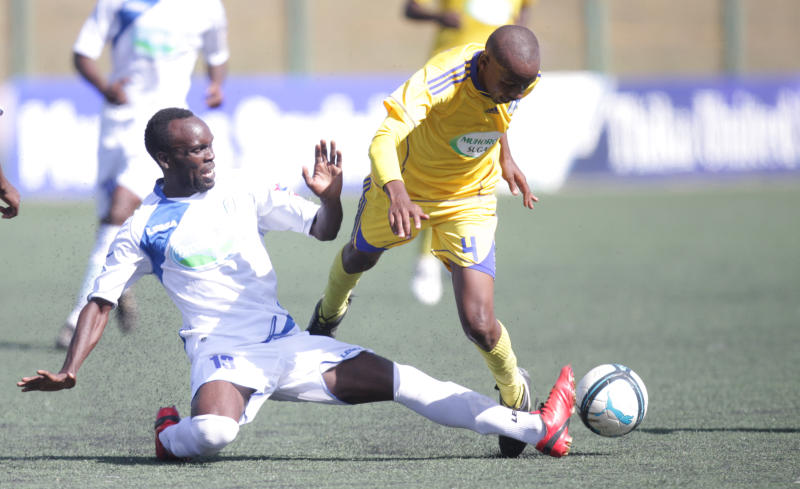 Under-perform/Attitude
Football has become result-oriented and one thing for sure, no coach can risk his job by keeping an under-performing or non-committed player.
Former AFC Leopards and Gor Mahia midfielder John Ndirangu was ever on the road to his native Nakuru during his spell at Bandari in 2015. Ndirangu's behaviour didn't go well with then coach Twahir Muhiddin forcing him to drop the player.
"Ndirangu had personal problems that really interfered with his performance, he hardly attended the training. Professionalism is lacking in our players as some of them cannot adjust to another life," Twahir said.
Come for me, I'm available
AFC Leopards midfielder Austin Odhiambo recently caused stir when he publicly announced his intention to join rivals Gor Mahia. This was one way deployed by Odhiambo, who still had a running contract with Ingwe, to alert his potential suitors.
And while it is illegal to engage a contracted player without the consent of his parent club, former Thika United, KCB and Posta Rangers coach John Kamau says the tapping practice is far from over.
"There are a number of brave players who come to you at the start of the season asking for a chance at the club. All this is happens without the knowledge of their 'mother' clubs. They go to an extent of making calls trying to convince the management," Kamau said.
"During my playing days, some players just disappeared from training and then you hear from people they are training with a certain club. That's very unprofessional," added Boniface Ambani, a former Kenyan international.
In some occasions, players use this tactic to bargain for a salary increase or contract extension.