Guacamole Day-Celebrating Rewards : Uncle Julio's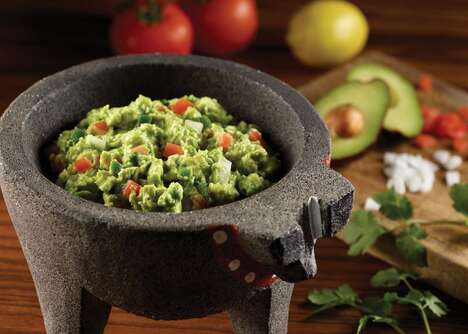 Uncle Julio's, a Texas-based Mexican restaurant chain, is looking to increase the popularity of its Amigo Especial Loyalty Program by rewarding consumers by signing up with a free bowl of its freshly made guacamole.
Launched in time for National Guacamole Day on September 16th, the promotion applies to guests who are 18 and older who sign up for the chain's Amigo Especial Loyalty Program for the first time. Guests can sign up at one of Uncle Julio's restaurant locations, or through its website. Once they've provided their email and signed up for the program, they'll receive a complimentary Prepared to Order Guacamole, and can start collecting points that they can use towards other items on the menu.
In addition, Uncle Julio's is offering $5 bowls of guacamole to both dine-in and take-out customers on September 16th, as well as a variety of margarita deals.
Image Credit: Restaurant News / Uncle Julio's