Franchise-Themed Polaroid Cameras : Mandalorian-themed cameras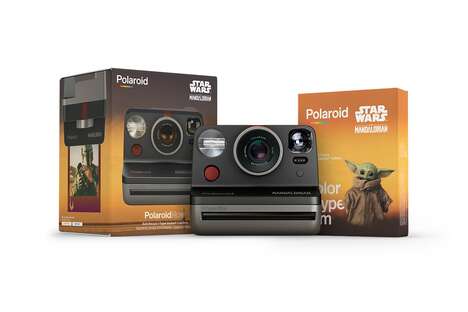 Mandalorian-themed cameras are now on the market, offering the ultimate nostalgic experiences for both fans of the Star Wars franchise as well as avid and hobbyist photographers.
This exciting collaboration anticipates the launch of the show's second season, which is set to be released on October 30th, 2020. Now, consumers can snap instant photographs that are stamped with some classic motifs from the show, offering a quirky experience that's sure to result in some memorable moments. These images are embossed on the Polaroid Now camera, which boasts functionalities like auto-focus, self timer, flash, double exposure and more, making it easier than ever to experiment with film.
The cameras arrive with a $119.99 USD price point.
Image Credit: Polaroid