Box Frame Coffee Table with Lift Top
Do you work from your couch, or sometimes enjoy dinner in your living room?  
Maybe a lift top coffee table is the right solution for you! 
I just built this on trend coffee table for about $50
And instead of securing the top to the base, I just added a lift top hinge so it does this –
With the top up, it is very functional as a desktop or tabletop.  You could easily use a laptop or set a plate on it.  
Here's a video of me building this coffee table:
Lift Top Hinges
There's quite a selection available for lift top hinges.  I ultimately settled on this one (affiliate link) for it's price of just under $15 bucks.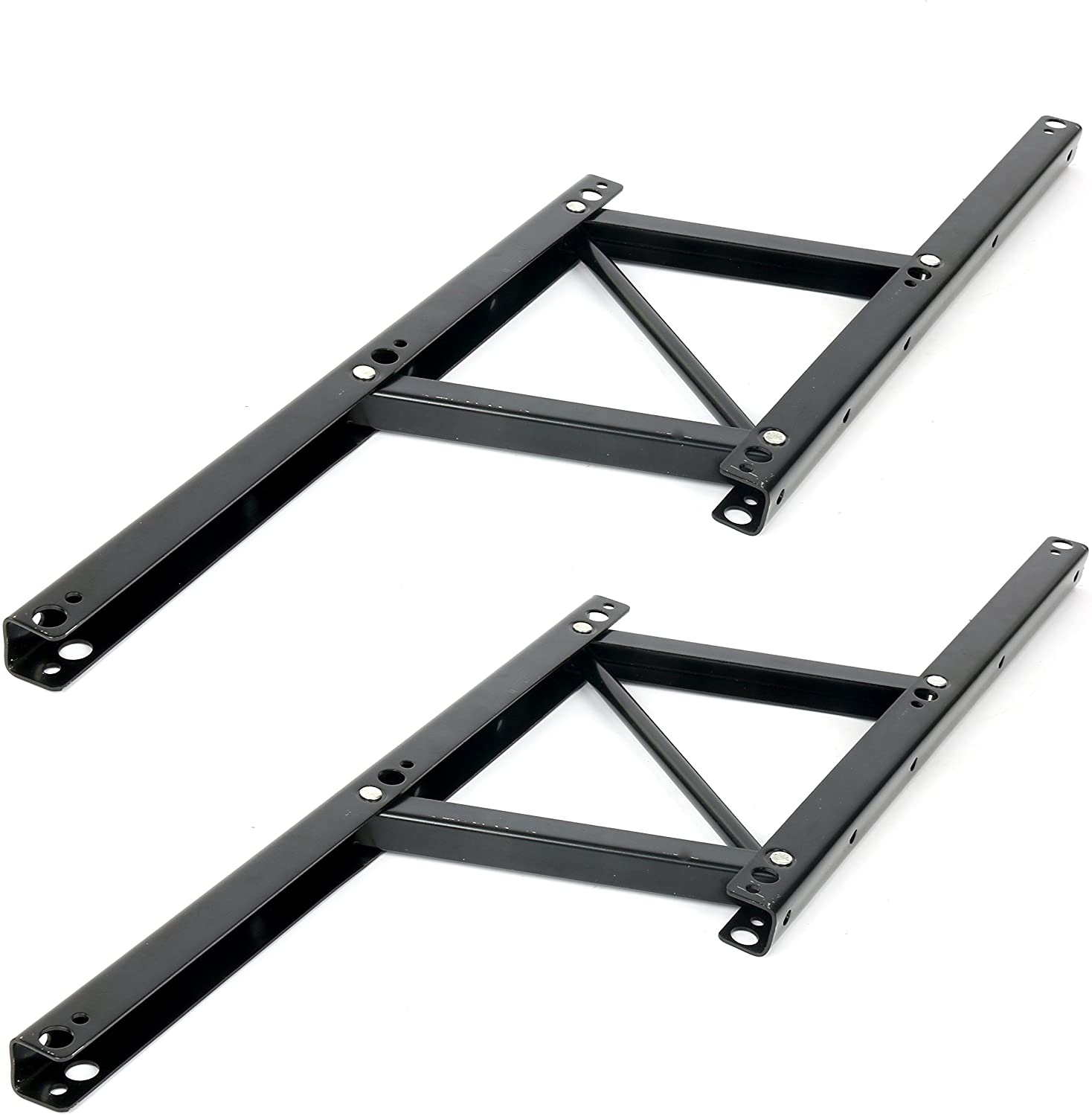 Just make sure the overall length of the hinge is less than 15″ and the overall height is right at 1-1/2″ – so it fits in this coffee table plan, and hides behind the 2x2s that are 1-1/2″ thick.
Recommended Modifications
After building this lift top coffee table, I did feel it was a little on the light side (wanting to tip forward when I pull the top up), so wanted to offer a couple of options that might help (but will definitely change the look and the overall cost of the project).
You can add a bottom shelf by simply adding two more 1x6x8′ boards to your shopping list
You can add X bracing on the ends by adding one more 2x2x8′ to your shopping list
These modifications are shown in the plans.