Belgian-inspired Modern Farmhouse near Chicago
Well hellooooo! Have I got a home for you to tour today. But first, how are you? I can't believe it's mid AUGUST already. My little boy will start first grade in TWO WEEKS. Where does the time go?
I've been absent on my blog for a bit (truly sorry for that), but between vacation and summer break for my son, weekend trips, day trips, bike riding, forest hikes, domestic "stuff", well the seemingly endless list of "to do's" that we all know very well.. The forever juggle… That's been my summer. BUT I have been creating lots of HELLO HOLLY podcast episodes so please listen to them because they'll definitely inspire you. Here are my most recent topics:
HOW TO FIND YOUR DECORATING STYLE
7 WAYS TO DECORATE ON A BUDGET
TOP 2020 INTERIORS TRENDS AND HOW TO BRING THEM HOME
3 WAYS THAT WE DECORATE: PAST, PRESENT + FUTURE
4 SUMMER DECOR THEMES AND DESIGN BOOKS TO GRAB!
HOW TO DECORATE WITH PLANTS: WITH SPECIAL GUEST IGOR JOSIFOVIC FROM URBAN JUNGLE BLOG + PLANT TRIBE AUTHOR
HOW TO MAKE YOUR HOME FEEL LIKE A HOME
So my sweethearts, let us clear our minds for a few moments as we enter a dream home outside of Chicago (in Winnetka, Illinois) where our daily routine could be SO MUCH NICER if only we lived like this lovely lady (smile).
When I first came across this home on Instagram, I had to contact the homeowner, Yoanna Kulas, to learn more about her very well-edited, stylish style and to see if she'd be up for an interview on decor8.
Happily for us all, this Polish-American mother of two agreed and now we can snoop around her home and see this minimalist-natural paradise. Ready? It's something you really can't un-see! It is so pure and though most of us couldn't possibly live in such a white space, it is certainly enviable because it takes a special personality to design and maintain such a pristine, purist environment. I give Yvonne loads of respect for this – her careful editing, her organization (right down to her wardrobe), everything really is quite well done. A stunning edit. So let's learn about Yoanna and see her world…
HOME DETAILS:
5500sq/ft, 4 bedrooms, 5 full bathrooms, 1 powder room, Spa room, office
BIO:
Born in Poland, Yoanna Kulas has always been drawn to art and visual aesthetics. From early on in her life, she trained in a competitive level of Rhythmic Gymnastics which led her to being crowned Miss Poland in 1988. The following year she became Vice Miss Universe 1989.
She eventually moved to the US and worked as a fashion model for a few years until she finally got married and had 2 sons. After years of committing herself to family life and raising her children, she decided to share her vision and ideas of design, fashion and style.
She was always inspired by her travels all over the world, which has influenced her approach to design and guided and educated her to the current direction of her creativity and style. With the help and support of her husband, she designed and built 3 of their personal homes with the last 2 being highly recognized and published by international and US media.
She currently lives with her husband, 2 adult sons -Christian 23y and Mark Jr 26y old, and 2 miniature Yorkshire Terriers, George and Oliver, in her latest creation.
This Belgian-inspired modern farmhouse represents her vision of what beauty, style and design mean to her.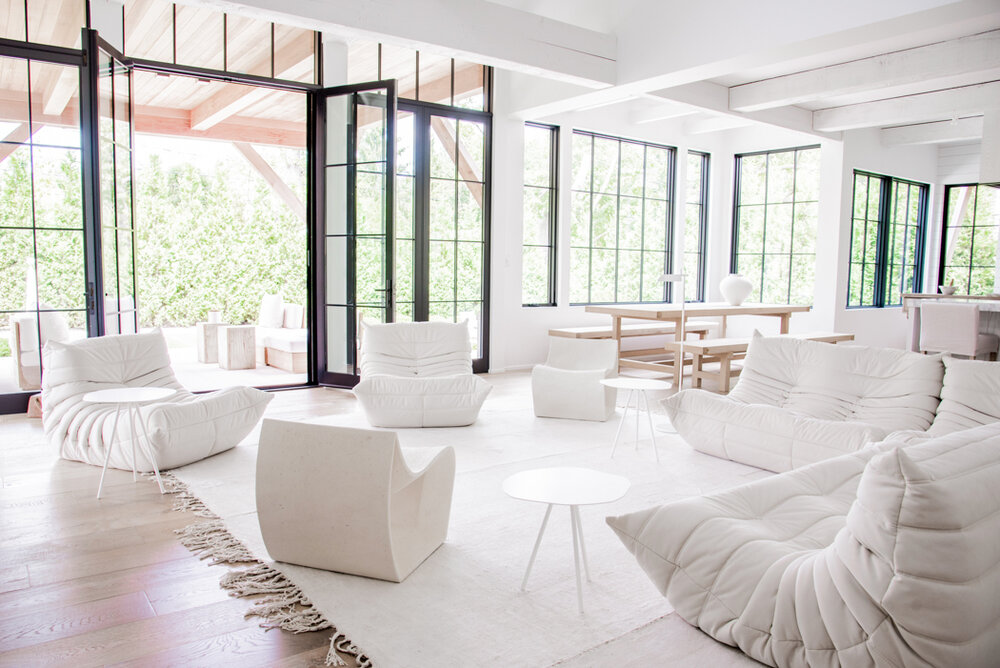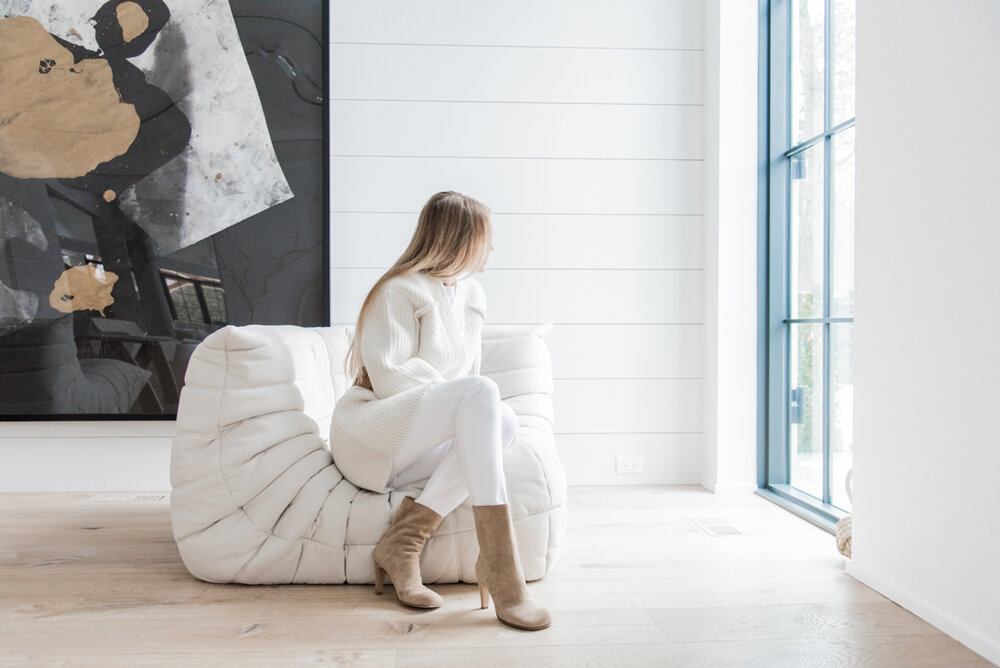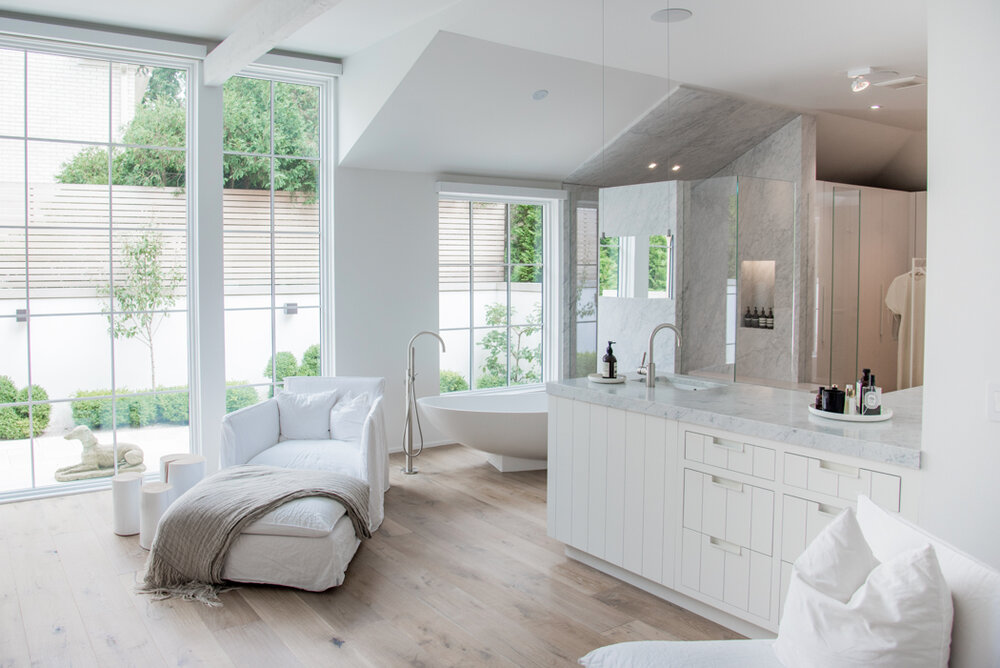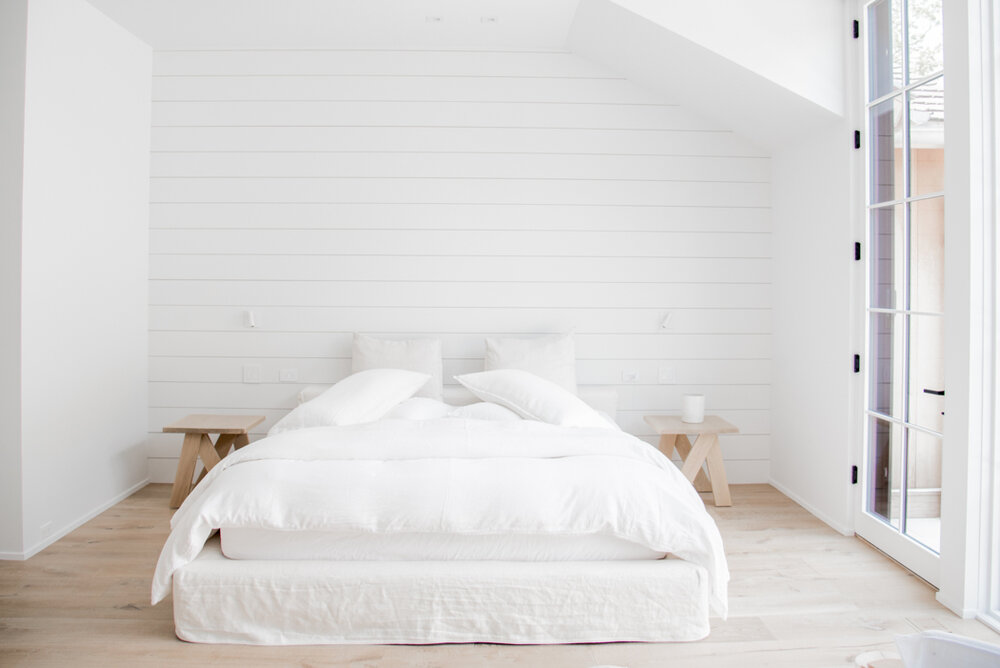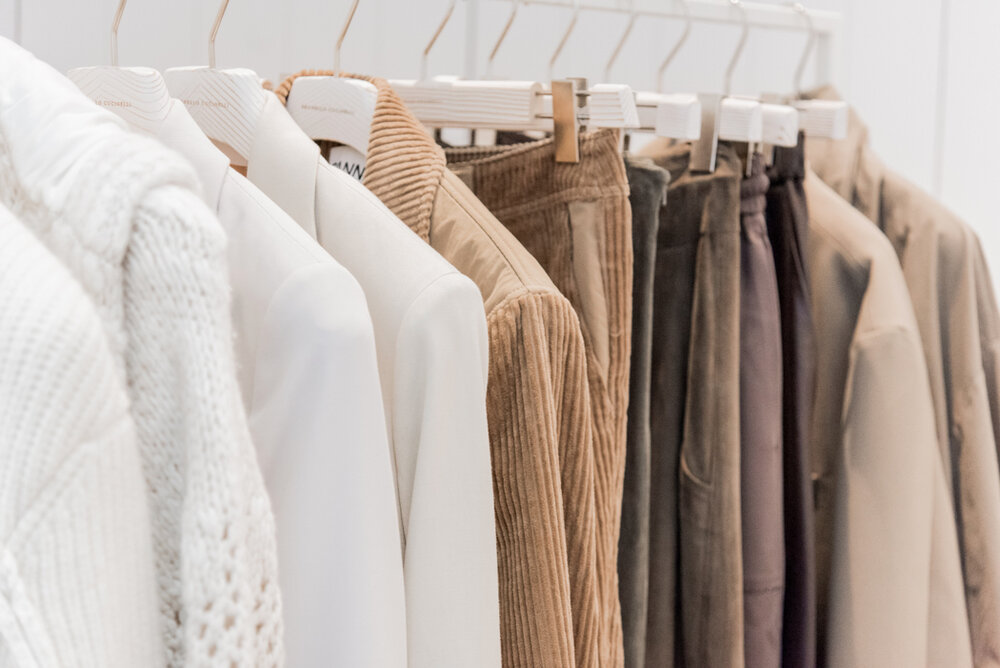 Q+ A With YOANNA KULAS
What does home mean to you?
My home is my sanctuary, the place where I am most comfortable and safe. I really am a homebody, love to spend time at home with my family, cooking and enjoying the time together.
What do you love most about your home?
I love that it is a one big open space, wonderfully designed to satisfy all our needs, with a beautiful flow from one area to the next.
What would you like to change?
Nothing really, I spent a lot of time at the construction site making sure everything was done as I wanted. I was involved in designing every room, every corner in this house.
Favorite candle/scent?
Brunello Cucinelli candles (any) also Diptyque candles, especially Figuier (fig tree).
Favorite flowers and plants?
White daisies, Lily of the Valley, White Peonies, fresh herbs, as for plants: Evergreens, Boxwood, Yew and Arborvitaes.
Favorite thing to do at home?
Cooking, another passion of mine, because I enjoy creating new recipes for my family. I also constantly move around my furniture. I also like to create a different look for different seasons. To relax, I love to take a bath and spend time in my beautiful Master Bathroom.
Favorite meal to cook and why?
I don't have a specific dish that I prefer, I use the best ingredients possible and create my own recipes. Roasting fish, meats, making pasta, and creating delicious salads.
What's on your playlist?
I don't have a specific playlist but I enjoy listening to Buddha Lounge and Cafe del Mar.
When you have people over, how do you entertain them?
I always cook when I have people over!
How do you hope your guests feel when they visit your home?
Welcome, comfortable, natural, and happy.
What is your dream piece for the home?
Toogood Roly-Poly dining table and chairs in Cream.
How would your describe your style?
I am becoming more of a minimalist but I still want my space to feel warm and inviting. I love big, open spaces with a minimum amount of furniture, it is always about beautiful architecture for me.
What is important to you when you visit someone else's home?
I like the owner to feel comfortable and appreciated for their style.
Favorite city to shop and why?
Los Angeles. I travel often to LA and love to stop by interior design stores, galleries and in general – just being inspired.
Your favorite Instagram accounts are…
@houseofgreylondon-beautiful minimal design
@ooaa_arquitectura-timless,minimal but warm architecture
@therow -fashion and art together
@thegreycollective– beautiful interior design
@aman -hotel and travel
@ignant -everything…..photography, design, fashion, architecture , fashion
@gabrielahearst– everything what she does its exquisite!

FOLLOW @yoannakulas on Instagram
Thank you Yoanna for welcoming us to your home today, it's been a lovely visit!
Love,
Holly
PHOTOGRAPHY: Belen Aquion @belenaquinophoto