2020 Nissan Murano Platinum FWD Review & Test Drive : Automotive Addicts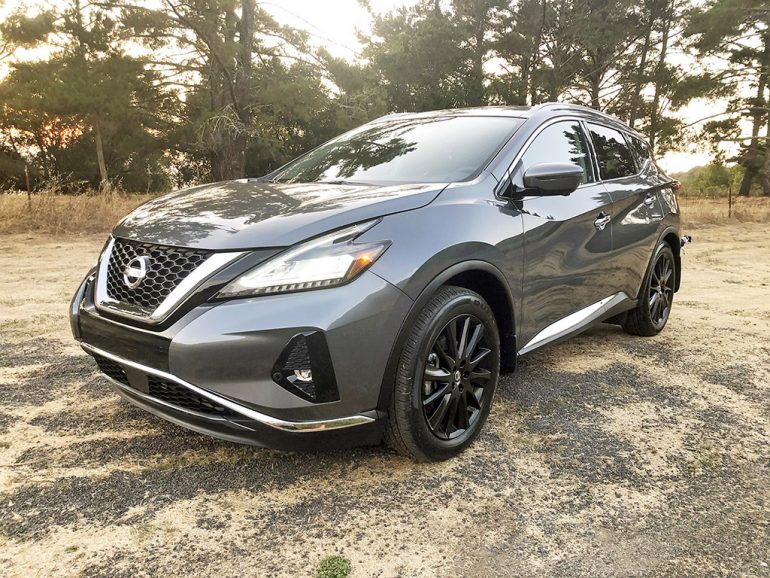 The stylish and comfortable choice in midsize SUV's, if you're not heading into the outback.
The Murano has been with us for quite a while now (since 2003 to be exact), and over that time, Nissan has consistently updated and improved this unique model with each of the three generations, consistently focusing on design and sophistication more than off-road prowess. To be fair, the Murano has always fallen square in the luxury 'Crossover' camp anyway.
So, what's new with the 2020 version? Although the Murano just had a mild exterior and interior design refresh last year, Nissan has now added more safety features in the upper-level SV, SL, and Platinum trim levels. This includes their Safety Shield 360 system, a package of integrated features that includes automatic emergency braking with pedestrian detection, lane departure & blind spot warning, forward and rear collision alerts, and more. All of these trims above the base 'S' also include heated side mirrors, adaptive cruise control, and rear parking sensors as well.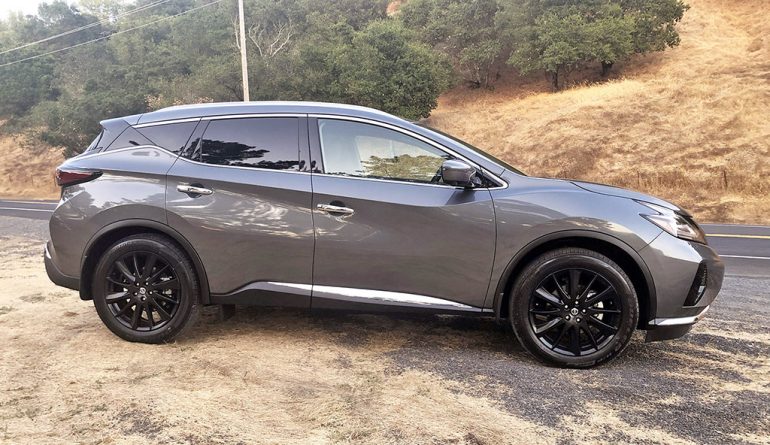 The body styling has dramatic sweeps and dips, keeping with Nissan's current exterior design language, and although it may polarizing to some conservative buyers, the Murano does make a sporty statement in a sea of block-like SUV's. Our tester came with optional 20" black satin alloy wheels that looked great as well. There is one formidable downside to this coupe-like design with its thick 'c' pillar, and that is a limited rear ¾ visibility. You'll want to check those mirrors twice before making sudden lane changes. Luckily, the backup camera will clearly guide you through the most challenging reversing scenarios.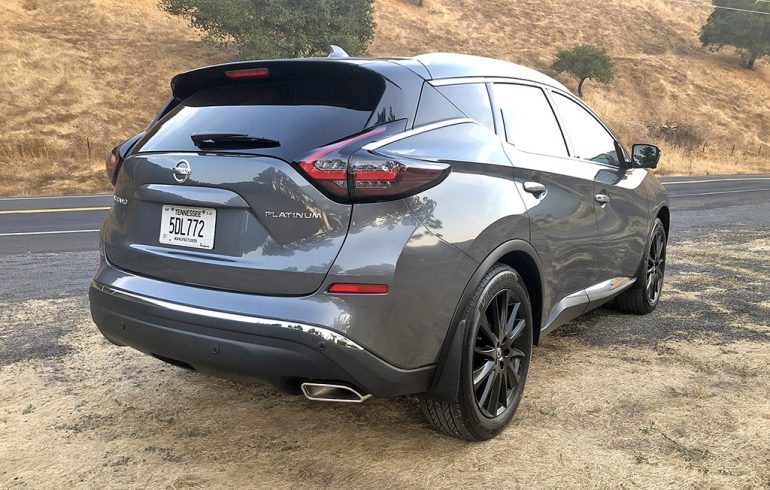 Slide behind the leather-wrapped wheel, and you'll find that this is an extremely comfortable and smooth vehicle, with excellent, supportive seats and an elegant ride. The Murano's leather upholstery with diamond pattern and premium interior details are all quite beautiful to spend time in, rivaling more expensive vehicles in its class. Nissan's 3.5-liter V-6 has ample power, utilizing all-wheel drive and mated to their 'Xtronic' CVT (continuously variable transmission), which has been tuned for smooth, nearly undetectable shifts, while delivering a respectable 23 mpg in combined city and highway driving.
It's no secret that Nissan's infotainment system may be getting a little long-in-the-tooth, but the controls are straightforward, and with Apple CarPlay and Android Auto, it's not really a frustrating proposition. Sound-wise, the Bose Premium audio with 11 speakers and dual subwoofer made beautiful music in the Murano's whisper-quiet cabin. Overall, this one is really a joy to drive.
In the midsize SUV category, you've got other choices that are more adaptive, all-arounders, some with more seating, and a few that are more off-road capable and seeking mountainous adventure. However, if you find commuter comfort and stand-out looks at the top of your shopping list, the Murano might just be the one for you.
Jay Ward is a Bay Area based gearhead and the Creative Director for the 'Cars' franchise at Pixar Animation Studios. He also serves at an honorary Judge at Pebble Beach, Amelia Island, Audrain's, and Hilton Head Island Concours, as well as a regular contributor at the Jalopy Journal. You can find him and his kids at 'Dad's Daily Driver' on Instagram and Facebook.